Bitcoin [BTC] remains undefeated despite the advent of several new cryptocurrencies. However, in terms of construction and use cases, Altcoins have shined BTC. Ethereum, Solana, Cosmos, Polygon, and several other assets have seen growth in developer activity over the past two years. So much so that most of these networks have many more developers than Bitcoin.
Electric Capital's recent project research highlights how monthly active Web3 developers have increased by 5.4% over the past 12 months. The cryptocurrency industry welcomed 23,300 developers in 2022 despite the tragic fall in the overall market. Beyond Bitcoin and Ethereum, 72% of monthly active developers came from other networks.
Bitcoin took a back seat while Ethereum had a notable number of developers. Compared to December 2021, Ethereum ended 2022 on a high as its monthly active developers fell from 5,471 to 5,734. However, since its June 2022 high of 6,860, active developers have seen a decline of 16%.
Nevertheless, Ethereum has been touted as the largest total developer ecosystem.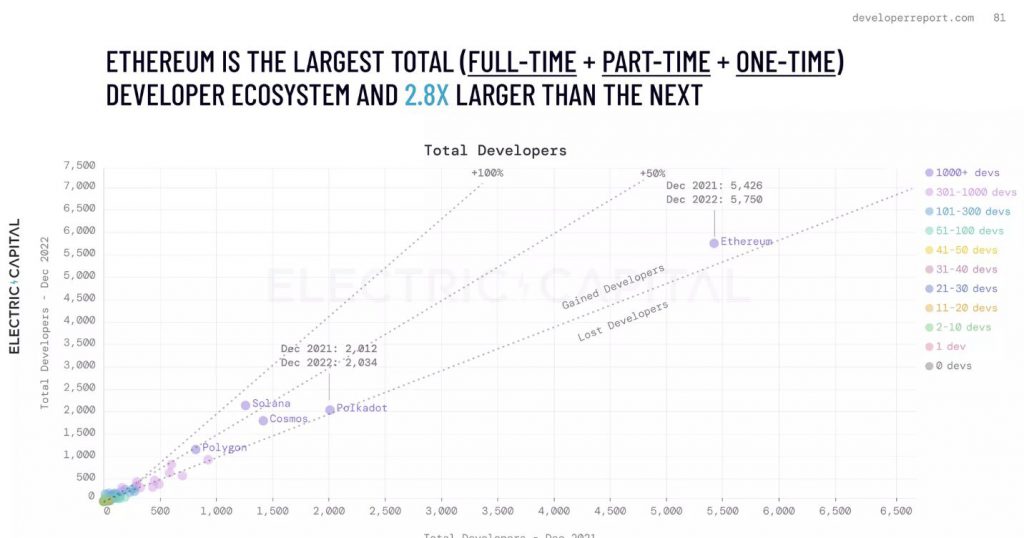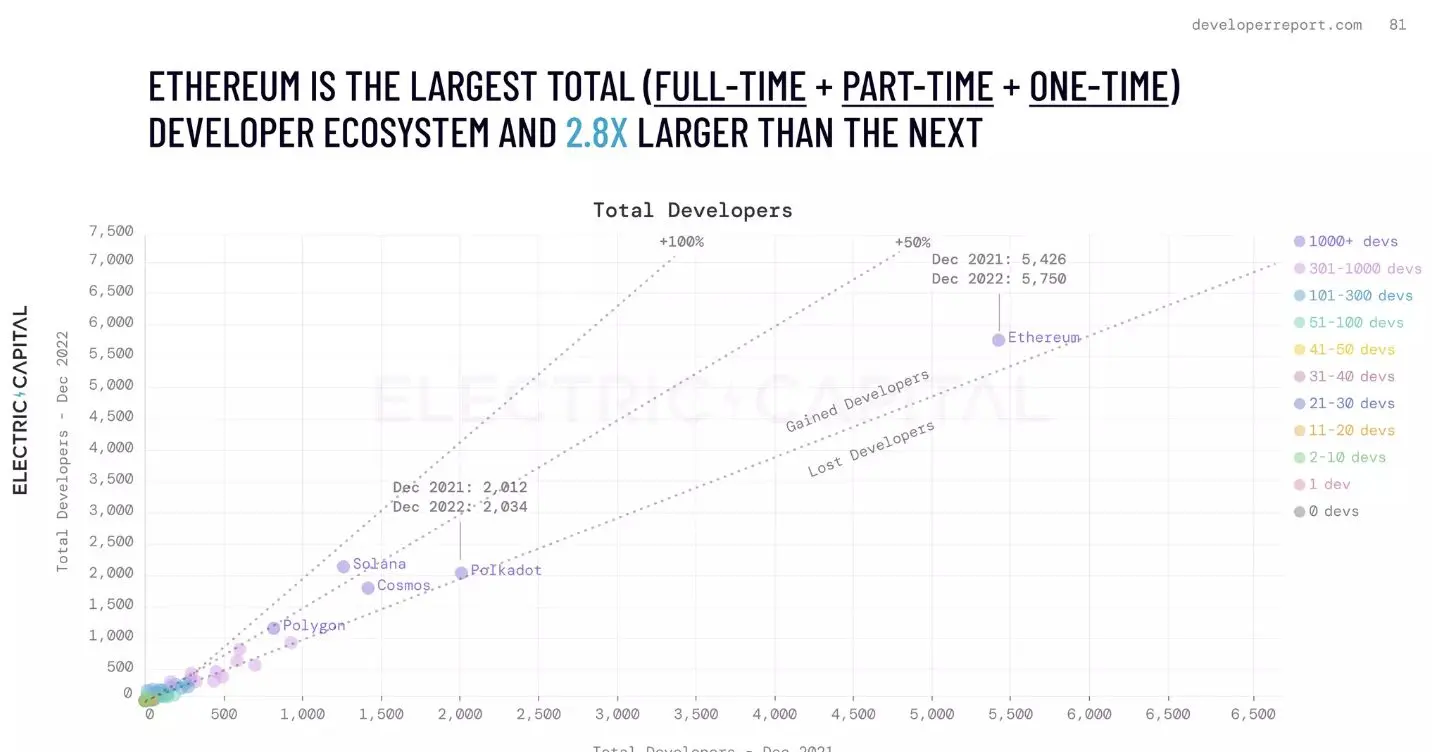 After Ethereum, Solana, Polygon, Cosmos, and Polkadot, with more than 1,000 developers, also saw significant growth. It should be noted that all networks started with only 200 developers in 2018.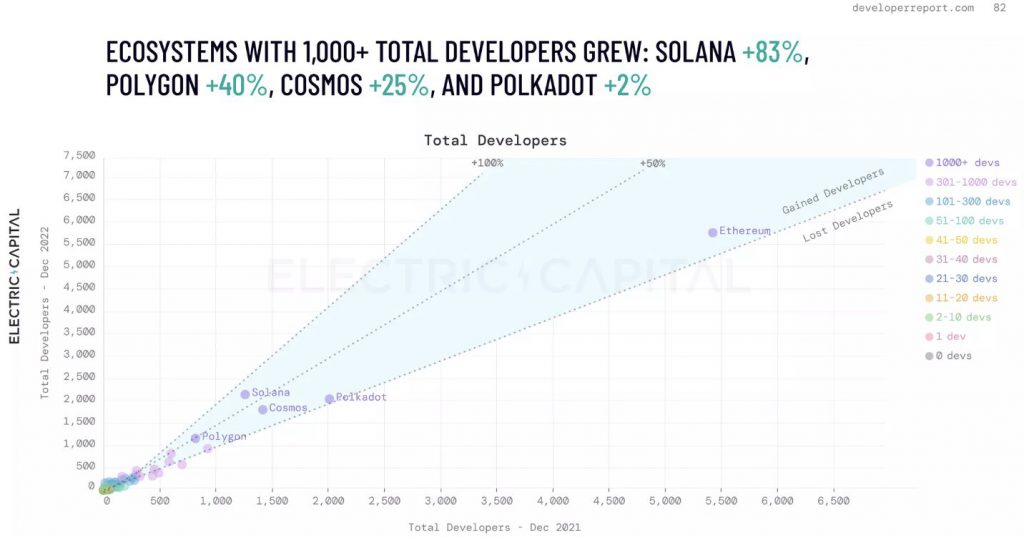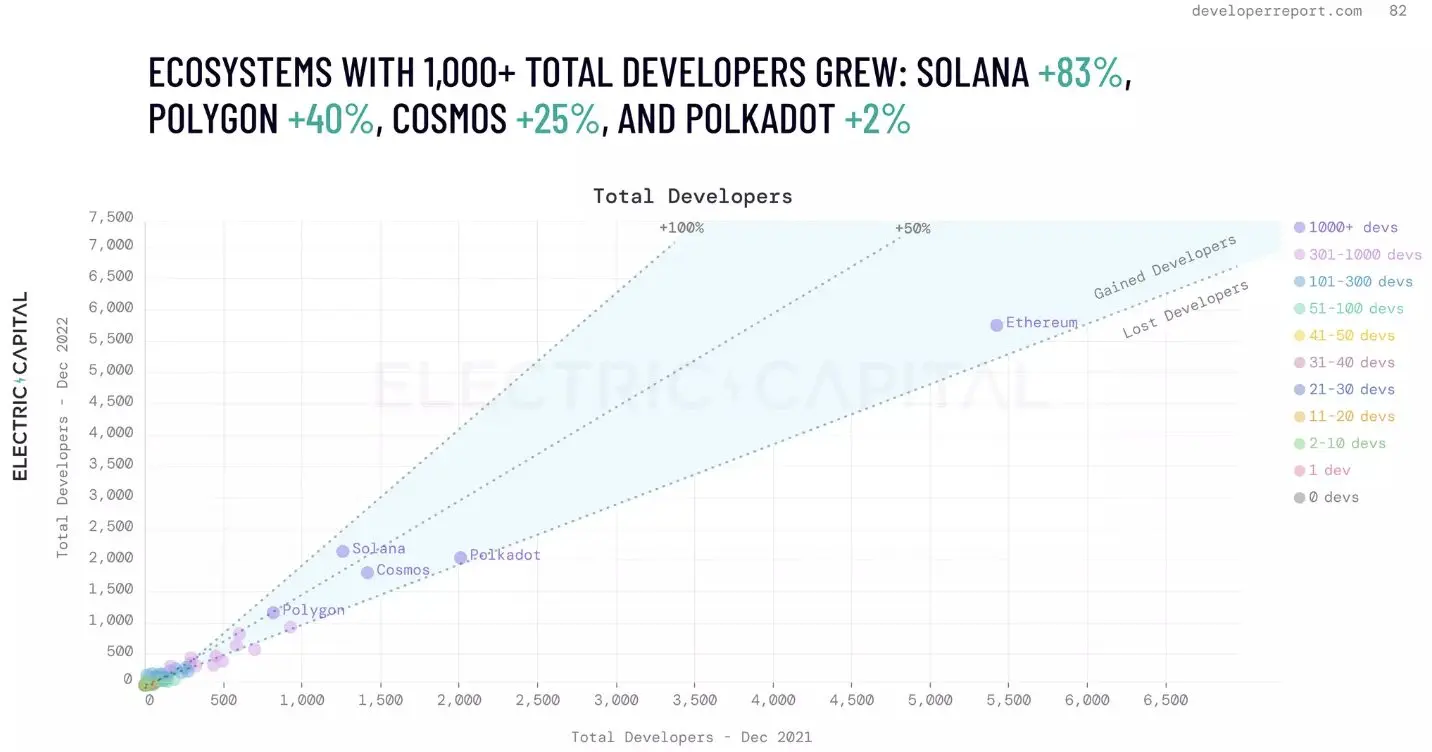 The data above shows how the majority of developers are geared towards emerging projects rather than Bitcoin.
Will this help emerging cryptocurrencies gain the upper hand over Bitcoin in terms of adoption?
Cryptocurrency adoption is moving out of its nascent stage. The demand for advanced use cases and ease of use is on the rise. A high number of developers in a network denotes the possibility of improved innovation as well as use cases. Bitcoin has often been considered a store of valuable assets. As seen in the charts above, its activity also looks quite lackluster compared to the rest of the market.
Therefore, the chances of assets like Ethereum, Solana, Polygon and others emerging as the future of fintech are high.
On top of that, Bitcoin's dominance is also on the decline.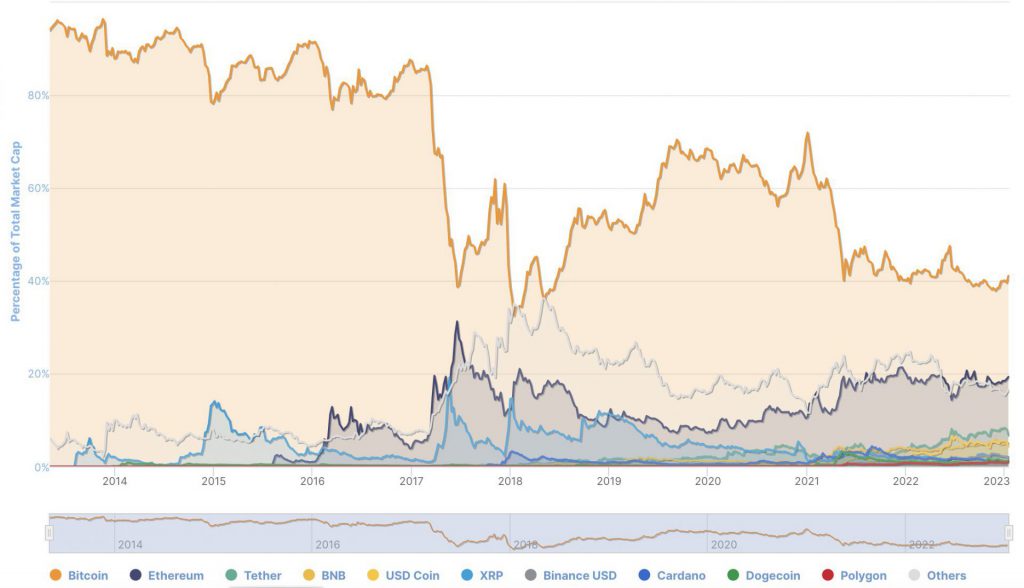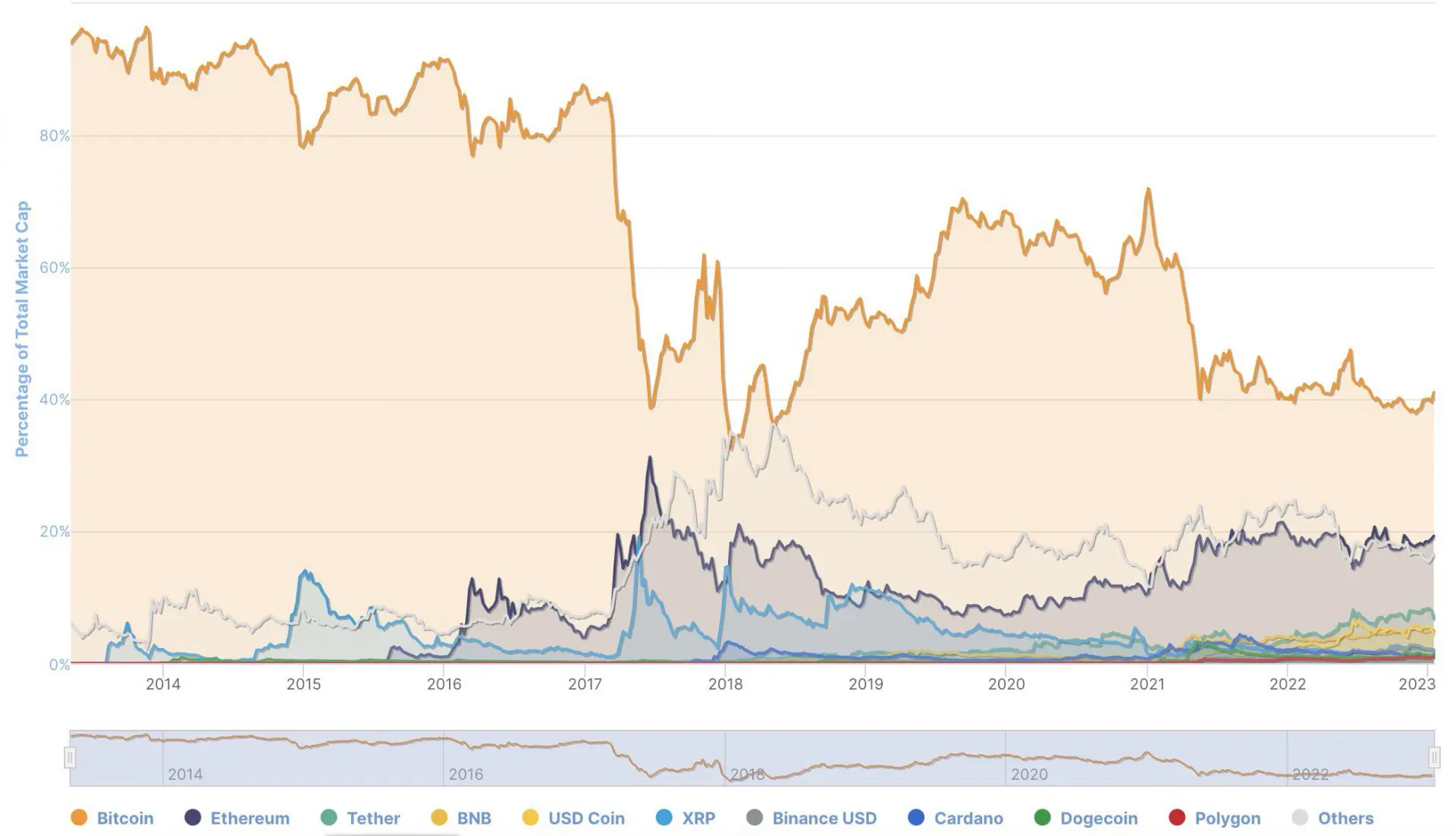 Currently, Bitcoin's dominance stands at 41.3%.