Shiba Inu has teamed up with crypto travel booking website Travala to launch an exclusive special offer for SHIB holders.
Shiba Inu owners can now get $25 in free travel credits on Travala
As announced by the SHIB in a TweeterTravala released an "exclusive special" in partnership with memecoin.
With this new offer, all Shiba Inu owners are eligible to claim $25 in free travel credits on the booking site.
Users just have to go to the link provided by the SHIB Twitter account, and create a new account or login with an existing account to enjoy the credits.
Travala is a popular blockchain-based travel booking website that allows users to book hotels, flights, and activities using various payment methods, including cryptocurrencies. The platform is backed by Binance, the largest crypto exchange in the market by trading volume.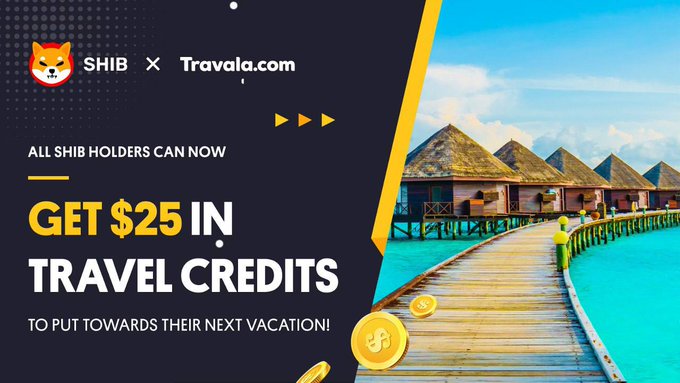 The exclusive special offer from Travala and SHIB, live now | Source: Shiba Inu On Twitter
The booking website currently accepts a wide variety of cryptocurrencies as possible payment options, including (but not limited to) the likes of Bitcoin, Ethereum, Tether USD and Litecoin.
In May last year, Dogecoin edged out its rival by becoming the first memecoin to be added to Travala's listings.
However, it wasn't long before Shiba Inu did as well, as the travel platform started accepting payments in SHIB during last december.
Travala also launched a home rental service last year as a competitor to Airbnb, called travel. Naturally, the platform also supports crypto-based payment options.
SHIB continues to see a downward trend and falls to 15th in the list of top cryptos
Shiba Inu has had a bad month so far, as the crash of FTX dealt a huge blow to the memecoin.
At the time of writing, the price of SHIB is trading around $0.00000896, down 1% last week. Over the past month, the crypto has lost 12% in value.
Here is a chart that shows the price trend of memecoin over the past five days: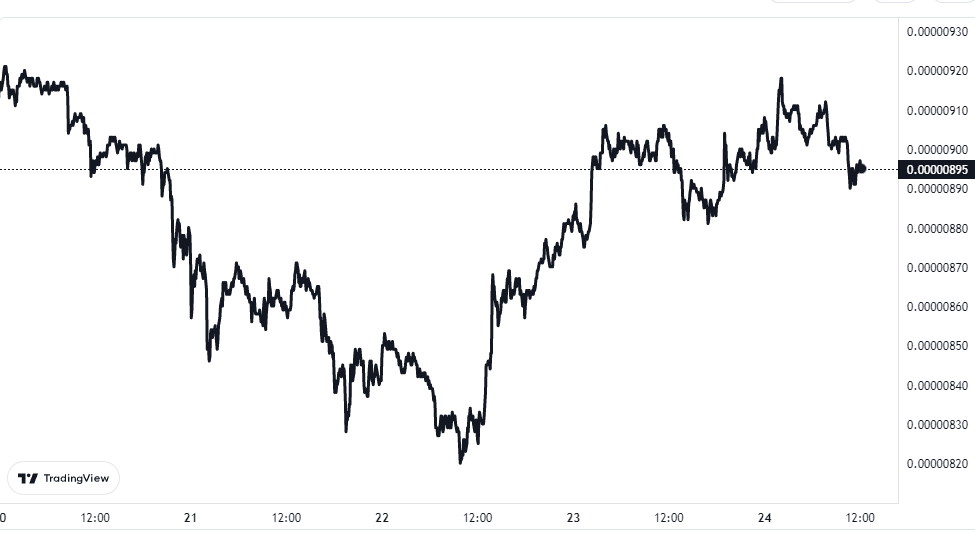 The value of the crypto seems to have observed an almost full recovery out of the plunge from a few days back | Source: SHIBUSD on TradingView
While cryptos in the market suffered from the effects of FTX's collapse, SHIB was notably weaker against other top coins.
Due to this lesser strength, memecoin has now lost its place as the 13th largest on the market cap list, dropping two positions to 15th place.
Looks like Litecoin and Solana have overtaken the memecoin | Source: CoinMarketCap
Featured image from Ferhat Deniz Fors on Unsplash.com, chart from TradingView.com