South Korean financial authorities have expressed their opposing stance against the city of Busan for providing special regulatory support to foreign crypto firms to establish digital asset exchanges, local news outlet Money Today reported on Thursday.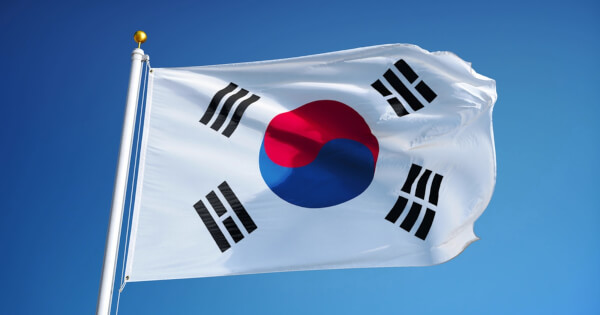 The Financial Intelligence Unit (FIU) of South Korea's Financial Services Commission said that legal risks, investor risks and money laundering risks exist in cooperation with foreign cryptocurrency exchanges, which which will result in reverse discrimination against local cryptocurrency exchanges in the country.
"If the city of Busan unreasonably rushes to establish a digital asset exchange, it can be blamed for saying that the arbitrator (the government) is acting as a player (operator) before the disciplinary system notifies it.
On August 26, the South Korean city of Busan signed a memorandum of understanding (MoU) with Binancethe world's largest cryptocurrency exchange by trading volume, which will help the local government to establish its own exchange or the Busan Digital Asset Exchange.
The Busan city government also ssigned a memorandum of understanding (MOU) with FTX on August 30 and Huobi Global on September 14, agreeing to cooperate in establishing a digital asset exchange. The city of Busan has pledged to provide administrative support for these overseas exchanges to enter South Korea.
However, South Korean financial authorities have warned that Chinese coin exchanges such as Binance or Huobi Global are currently under investigation by foreign regulators, such as US regulators, the Securities and Exchange Commission (SEC), are currently investigating whether Binance has violated securities laws.
Financial regulators have pointed out that South Korea will be criticized for plans to cooperate with such "flawed companies".
All three named exchanges are headquartered in the famous tax havens of Malta and the Bahamas; if these exchanges operate in South Korea for the first time or establish a joint exchange with the city of Busan, there will be a high risk of money laundering.
The administration fears that there is a possibility of Chinese coin exchanges invading the trading domain of South Korean exchanges if securities token trading through South Korean exchanges is permitted.
South Korean crypto exchange Coredax also opposed the local city government's move, saying it would hamper the development of crypto assets in the country and increase foreign dependency.
Image source: Shutterstock