Yuga Labs, the startup that developed the Bored Ape Yacht Club (BAYC) series of non-fungible tokens (NFTs), plans to launch a new NFT series, "Mecha Apes", by the end of this year, according to a filing. on September 15.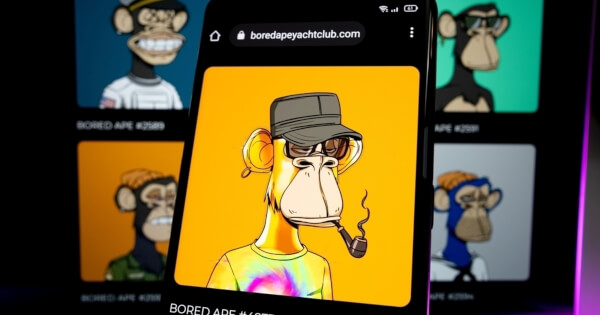 The new collection of NFT aims to increase $50 million and 100,000 metaverse packages.
Previously, Yuga Labs managed to raise $600 million by selling its "Otherdeeds for Otherside" NFT series at an initial price of $6,000.
The Yuga team continues to expand its reach into the emerging worlds of Web 3.0 and the metaverse by acquiring the intellectual property rights to the CryptoPunks and Meebits series.
Yuga Labs kept a low profile when releasing the NFT series. Still, the company launched a Mecha Piece as a product in the Otherdeeds virtual land, and Yuga Labs didn't. disclosed no information about the Mecha Apes collection.
In March, the team also launched the ApeCoin (APE) token, which became the best performer, as detailed by Blockchain.News.
Yuga Labs proposed to move ApeCoin from Ethereum to its own blockchain, and Ape holders are currently competing for this proposition.
Meanwhile, Yuga Labs raised funds worth $450 million in March. As a result, the funds effectively put the blockchain startup at a $4 billion valuation. The team aimed to funnel the funds into building a media empire that primarily includes NFTs.
The fundraiser came days after Yuga Labs unveiled a metaverse project dubbed "Otherside." The teaser featured an animated Bored Ape NFT smoking tobacco in what appeared to be a metaverse-themed world.
Image source: Shutterstock