DeFi has successfully provided proof for operating financial systems without the involvement of intermediaries such as banks and financial institutions. However, the crypto winter has also influenced DeFi sector, leading to reduced transaction volumes. On the other hand, Ethereum is gaining dominance in the blockchain market due to DeFi. 
The best DeFi platforms, such as decentralized exchanges and peer-to-peer lending platforms, have become prominent topics of discussion in technology. DeFi platforms have grabbed the attention of experts in the blockchain and web3 landscape. At the same time, it is also important to look for emerging players in DeFi with innovative use cases. The fluctuations in the DeFi market might be a prominent cause of concern for beginners before investing in decentralized finance. 
How did the number of active DeFi wallet addresses grow continuously above 6 million in 2022? Experts point out that the top DeFi platforms capitalized on the failure of centralized exchange FTX. However, the transaction volumes on decentralized exchanges in January 2023 amounted to $56 billion, which was 27% more than the previous month. 
Another important metric for the health of the DeFi market is the Total Value Locked or TVL, which amounted to $75 billion in March 2023. The TVL may appear considerably smaller than the all-time highs in 2022 beyond $220 billion. On the other hand, DeFi token market caps achieved significant growth in comparison to the global crypto market capitalization. Let us find out the top platforms which could emerge as big names in DeFi in 2023.
Want to learn and understand the scope and purpose of DeFi? Enroll Now in Decentralized Finance Course!
Why Should You Find the Top Platforms in DeFi?
Over the course of recent years, the DeFi revolution has ensured massive developments in the domain of finance. As the popularity of decentralized finance or DeFi protocols continues to grow further, users can access different types of financial services without relying on centralized intermediaries. 
DeFi solutions utilize the power of public blockchains and smart contracts to offer decentralized access to financial services, such as trading, lending, and borrowing. The most popular DeFi platforms, such as Uniswap, PancakeSwap, Aave, and Compound, are notable additions to DeFi solutions. The growth of DeFi platforms has also been responsible for boosting employment prospects. In addition, you can find other reliable DeFi platforms suited for distinct use cases. 
Which DeFi Platforms Would Attract Attention in 2023?
The list of DeFi platforms has been expanding continuously, with new additions featuring new functionalities. It is important to look for the best platforms and how users can leverage them to enter the DeFi industry. The following DeFi platform list helps you find the DeFi platforms which would have a major impact on users and the industry in 2023. 
1. Optimism

One of the prominent aspects underlying the growth in investments in DeFi is the trust of investors in the underlying layer 1 networks. However, scalability issues can hamper the operations of DeFi platforms with layer 1 networks. Therefore, solutions such as Optimism have evolved as promising solutions to the scalability problems for DeFi. 
Optimism helps in driving the scalability of Ethereum and has become one of the most promising layer 2 networks associated with Ethereum. It is one of the noticeable DeFi platform examples of layer 2 networks focused on achieving better user experience in dApps. Ethereum is the largest blockchain network, powering the web3 ecosystem and multiple dApps. On the other hand, Ethereum has also faced criticism for the problems with low speed and high cost. 
Optimism has emerged as a promising solution for introducing the capabilities of DeFi applications to millions or even billions of users. The DeFi platform offers the ability to process a large number of transactions with lower costs alongside ensuring the security advantages of Ethereum layer 1. Interestingly, the Optimism ecosystem has more than 30 protocols that offer different types of use cases for OP token owners. 
The responses to "Which DeFi is best for beginners?" would point to Optimism as you can find multiple solutions in one place. The Optimism ecosystem includes dApps, which are decentralized exchanges, cross-chain bridges, NFT tools, and many other trading tools. The Optimism network could also help users with seamless management of their cryptocurrency assets.

2. Metacade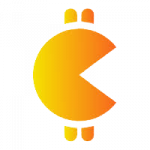 Another interesting project which might attract the attention of the DeFi ecosystem in 2023 is Metacade. It is an innovative take on the blend between play-to-earn games and DeFi, with a broad range of services. Metacade is one of the best DeFi platforms in the industry right now, with the facility of opening up opportunities for DeFi in games. The platform offers multiple approaches for accessing gamified DeFi services, such as play-to-earn, compete-to-earn, create-to-earn, and work-2-earn. Metacade offers a comprehensive assortment of services you can access immediately. 
The platform features different play-to-earn or P2E arcade games, which offer rewards in cryptocurrencies. Casual gamers, as well as competitive professionals, could use the games in Metacade to earn rewards in the MCADE tokens. The interesting quality of Metacade as one of the top DeFi platforms is the assurance of user experience elements such as tournaments. 
On top of it, the DeFi platform also focuses on empowering and expanding the community through create-to-earn functionality. Metacade users could earn rewards in crypto for making valuable contributions to the community, such as sharing insights, game reviews, or latest news about blockchain games and industry trends. 
Another notable highlight of Metacade is the support for staking functionality. The staking feature could make Metacade one of the most popular DeFi platforms in 2023 with an immersive user experience. Staking could help holders in earning passive yield on their MCADE token deposits, which would build up gradually over the course of time. Subsequently, the asset would gain a generous annual percentage yield of APY estimate, which would lead to better exposure for the asset and improvements in return potential.
Want to become a Cryptocurrency expert? Enroll Now in Cryptocurrency Fundamentals Course
3. GMX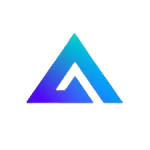 The third addition to the list of DeFi platforms that would make an impact in 2023 is GMX. It is a decentralized exchange that offers support for spot trading as well as perpetual trading. GMX is an effective entry in the DeFi platform list, as users could trade on the platform with leverage. 
Interestingly, it does not require the KYC verification of users. On the other hand, it offers access to a broad collection of advanced trading tools across a specific decentralized trading platform. GMX has also been one of the resilient DeFi projects in price performance during the crypto winter in 2022. 
Following the colossal failure of a renowned centralized exchange like FTX, decentralized exchanges have become the top choices for investors. GMX has capitalized on the pressing demands of investors to grab a massive user base. It is one of the popular exchanges for cryptocurrency trading, with a robust decentralized protocol and intuitive user interface. GMX is one of the new DeFi platform examples which offers rewards to liquidity providers. 
The rewards for the liquidity providers on GMX are obtained from asset balancing, market making, and futures trading. The liquidity pools on GMX utilize different types of digital assets, which ensure easier accessibility of cryptocurrencies without interruptions in withdrawal. GMX follows a deflationary token omics model along with scarce asset supply, thereby implying possibilities for significant price growth with time.
Want to explore in-depth about DeFi protocol and its use cases? Enroll Now in Decentralized Finance (Defi) Course- Intermediate Level !
4. Synthetix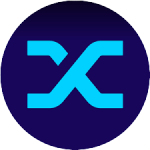 The outline of DeFi platforms you should try in 2023 should also include Synthetix. It has been hailed as one of the most promising DeFi projects by experts, with the assurance of the potential to deliver massive returns in 2023. If you are looking for answers to "Which DeFi is best for beginners?" you can try Synthetix. 
Synthetix serves as a liquidity provider protocol for DeFi platforms, which is an essential service for the DeFi ecosystem. As a matter of fact, different dApps such as Curve, 1Inch, and Lyra utilize Synthetix for offering liquidity to DeFi users and seamless service.
The most striking highlight of the Synthetix protocol is the facility of deep liquidity pools, which rely on minting synthetic assets for maintenance. Therefore, users could view the underlying digital assets without having to purchase the assets. DeFi users can leverage the benefits of improved exposure for additional value in financial services without compromising on liquidity for the concerned dApp. 
The reasons to add Synthetix among the best DeFi platforms also point to its ability to deliver liquidity to DeFi protocols on Ethereum and Optimism. As a result, multiple dApps could leverage the Synthetix protocol as a robust and secure answer for inefficiencies in the DeFi ecosystem due to liquidity issues.
Excited to learn the basic and advanced concepts of ethereum technology? Enroll Now in The Complete Ethereum Technology Course
5. PAX Gold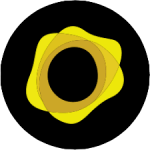 PAX Gold is also another popular DeFi project which would gain the attention of users in 2023. It works by allowing users to purchase a fraction of gold by using cryptocurrency, which has a 1:1 backing with physical assets. Blockchain users looking for traditional solutions could rely on PAXG. 
How is PAX Gold a reliable addition among other emerging DeFi projects? The focus on PAX Gold, one of the most valuable physical assets in the world, is a distinctive highlight of the project. Gold has been one of the most trusted instruments for hedging against inflation. The high value of gold is not new, as it has been a valuable asset for thousands of years. 
PAX Gold is one of the top DeFi platforms which help users in purchasing gold as an effective financial decision in times of uncertainty. It is important to note that PAX Gold offers a completely decentralized approach to purchasing gold. Most important of all, it pays attention to the reduction of accessibility barriers, which helps beginners in using the platform without any issues. 
The pegging of the value of PAXG tokens against the price of gold also adds more credibility to the DeFi project. PAX Gold offers the advantages of decentralization, security against market volatility, and an effective instrument for long-term gains in DeFi.

Is There Any Other Player in the DeFi Sector?
The DeFi platform list you have reviewed just now includes the top five alternatives among projects slated to have a major influence on the DeFi industry in 2023. In addition, you should also take note of the following DeFi projects which could gain traction in 2023.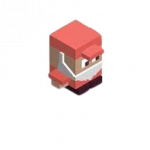 Trader JOE is a DeFi platform that utilizes the Avalanche network. The non-custodial DeFi solution offers access to a broad collection of financial services such as trading, lending, and borrowing.
The design of Trader JOE follows the best practices for ensuring speed, reliability, and security. Interestingly, Trader JOE is one of the most popular DeFi platforms to gain attention within a short period of time. The notable features of Trader JOE include low gas fees and a bigger liquidity pool.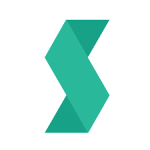 Skilling is a new addition among DeFi platforms that aim at ensuring mainstream accessibility of DeFi services. It is a suitable platform for beginners, which ensures the accessibility of commodity trading with 55 cryptocurrencies. In addition, users could access the Skilling app through their desktop or smartphone.
The Trading View feature in Skilling offers flexibility for plotting your trading ideas. Furthermore, Skilling also offers proprietary platforms such as cTrader and Skilling Trader for professional traders.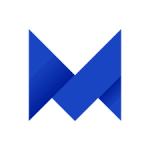 The list of DeFi platform examples with the potential to make it big in 2023 must also include Maiar DeFi. It is a trusted, non-custodial DeFi platform that uses the Elrond network.
Maiar DeFi provides access to multiple financial services, such as lending, trading, and borrowing.
Start learning Decentralized Finance (DeFi) with World's first DeFi Skill Path with quality resources tailored by industry experts Now!
Bottom Line
Any discussion about top DeFi platforms would direct users toward the big players in the DeFi landscape. However, you can also find the best platforms in DeFi among emerging players as they bring new functionalities. For example, Metacade offers access to play-to-earn arcade games for earning crypto rewards. 
On the other hand, GMX serves as a trusted alternative for cryptocurrency trading after the failure of big centralized exchanges. The future of DeFi depends on new additions to the DeFi platform list with advanced functionalities. In addition, new DeFi solutions must also work on new ways to improve accessibility to DeFi services. 
Decentralized finance is an important component of web3, and aspiring web3 professionals must familiarize themselves with DeFi fundamentals and its underlying technology. Learn more about decentralized finance and its value for the future with comprehensive DeFi training courses now.

*Disclaimer: The article should not be taken as, and is not intended to provide any investment advice. Claims made in this article do not constitute investment advice and should not be taken as such. 101 Blockchains shall not be responsible for any loss sustained by any person who relies on this article. Do your own research!