Non-Fungible Tokens (NFTs) are special tokens that represent one-of-a-kind digital assets, such as artwork or media, on the blockchain. An NFT is like a permanent digital proof that shows you own something, whether it's a digital item or a physical object. It guarantees the authenticity and ownership of the asset.
Though it started off in 2014, it became a buzzword in the world in the year of 2017. As the development of NFTs continues gaining momentum, new NFT marketplaces have emerged as top platforms for trading NFTs. 
In the year 2023, the NFT trend is expected to boom as a lot of new marketplaces are opening. If someone wants to be part of the NFT culture, then he/she must access the NFT marketplaces as their gateway to buy or sell digital assets. 
As of today, there are more than dozens of NFT marketplaces, and a lot of them are focused on specific niches. If you are new to the world of NFTs, then you might be in a dilemma on what to consider before deciding which NFT marketplace you should count on for your purchase or sell. To make it easy for you to decide, here are the top NFT marketplaces for you to count on.

What Are NFT Marketplaces? How Do They Work?
Before you get along with the best NFT marketplaces, first get an idea of what these platforms actually are:
An NFT marketplace is a digital platform that can be used for buying or selling NFTs. Moreover, these platforms also allow people to store or display their NFTs and put them up for sale to others. The sellers can exchange their collections for money or cryptocurrency.
Some of the top NFT platforms enable you to mint your NFTs over the platform. The platforms charge a fee for handling the transfer of NFTs from one party to another. Every NFT marketplace has a specific set of rules, features, and SOPs on how they operate. The permitted blockchains, payment options, types of NFTs, fees, and other such rules will vary from one marketplace to another.
Want to understand why you need NFT Marketplace? Read here for a detailed guide on NFT Marketplace: Everything You Need To Know now!
Working on NFT Marketplaces
The first thing you need to use NFT marketplaces is your own account on a marketplace platform. Once you have created an account on the NFT marketplace, you can browse through all the available listings of NFTs on sale. You can also choose the desired payment methods to buy the NFTs you want on the platform. Some of the marketplaces even ask you to link your crypto wallet to pay with cryptocurrency. But most of the platforms allow you to use credit cards for payments.
Some platforms allow you to purchase NFTs at fixed prices, while others want you to bid in auctions. Upon completing the transaction, the NFT marketplace will record the same over blockchain to show the transfer of ownership for the specific digital asset or NFT.
Some of the NFT statistics that have scaled the trend for these marketplaces to boom are:
The sales volume for the NFTs totalled up to $24.9 billion in the year 2021. It was recorded as a humongous rise from roughly $94.9 million in the year 2020.

The number of wallets that were registered for trading NFTs was 545,000 in 2020. But by the year 2021, this count increased to 28.6 million. It shows the thriving demands of NFTs in this decade.

The NFT market is expected to boom and generate a market size of around $80 billion by the year 2025.
Learn the concept, elements, future and use cases of NFTs from the E-book: Non Fungible Tokens (NFTS) – A Definitive Guide
The List of Top NFT Marketplaces
If you are willing to be part of the NFT industry and start selling or owning these digital assets at the best prices possible, then you need to opt for the best NFT marketplace. To help you in this quest, here are the ten best options for you to count on:
1. OpenSea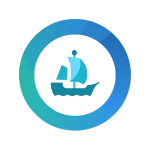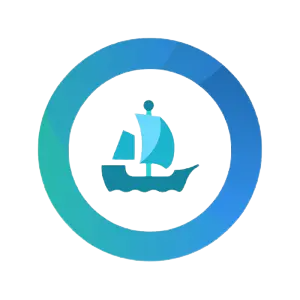 OpenSea is one of the ancient marketplaces as far as the NFT standards are concerned. It was launched back in 2017 and is among the largest marketplaces around the world. The best thing about OpenSea is that it has a lot of popular NFTs, which include photography, music, virtual worlds, trading cards, art, and others.
There are certain core cryptocurrencies that are being used on priority over OpenSea, which include Solana, USDC, and Ethereum. Crypto payment options are highly preferred over OpenSea. The only thing you should keep in mind is that you cannot use the fiat currencies such as Rupees, Euros, or US Dollars.
Beyond that, OpenSea is also very user-friendly for all beginners in the NFT world. It is free for anyone to set up an account within a few minutes. Once done, you can now browse through all the available NFTs without any limitations. Not just that, but you can also create your own NFT over the platform.
OpenSea charges a 2.5% fee for every transaction made over the platform. If you are using Ethereum for buying or selling NFTs, then you will have to pay the gas fee as well. Gas fee is the transaction fee that one pays to the miners. To avoid this, OpenSea advises people to use Polygon for transactions. Thus, you can conclude that OpenSea is an ideal choice for all NFT beginners.
2. Rarible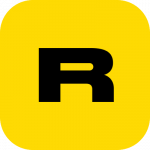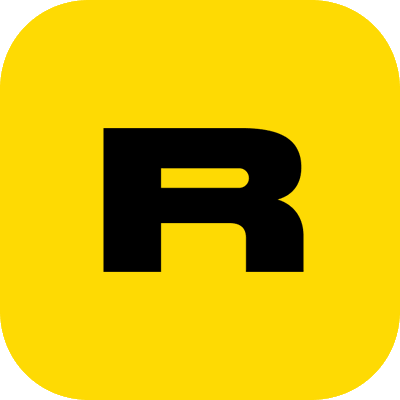 Rarible enables all users to buy or sell NFTs that hold ownership of collectibles, video games, art, and others. You have the liberty to use Tezos, Flow, or Ethereum for processing the NFT transactions over the platform. It charges a 2.5% fee for each transaction, alongside the gas fees.
Even though its fee policy is nearly the same, there's an advantage of it over OpenSea platform. Rarible allows users to process transactions using credit cards and fiat currencies alongside cryptocurrencies. Following that, one of the best things about Rarible is that it has in-house management for deciding almost everything.
Rarible created its own token and named it RARI. The RARI holders have the eligibility to vote on specific company decisions such as policy changes, feature inclusions, or others. In the year 2021, Rarible partnered with Adobe to ensure ease of protecting and verifying the metadata for the digital content, even for the NFTs.
For everyone who wants accessibility to larger networks with solid connections, Rarible can probably be the best marketplace. Moreover, it also follows a completely decentralized policy to ensure the security of users' data and financial transactions.
Get familiar with the basic and advanced Non-Fungible Token (NFT) terms with the NFT Flashcards
3. Jupiter Meta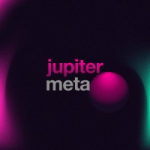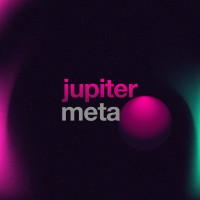 Jupiter Meta is an Indian marketplace for NFTs which is based out in Chennai. It started operations in 2021 and allowed users to trade NFTs and other such creative or cultural segments. It is a very innovative NFT marketplace that emphasizes building singular metaverse environments through music, films, and games.
Currently, Jupiter Meta is working relentlessly on 'Singara Chennai,' which is a digital NFT art project. It is focused on showcasing the iconic items and destinations of Chennai. The art is intended to represent the food, worship places, beaches, important locations, and others in the background. And the combination of past, present & future elements will be added to the foreground.
Thus, Jupiter Meta is destined to provide you with personalized experiences while trading NFTs. They have fixed prices for the available options and do not charge any gas fee. This platform is backed by the Rubix Blockchain Level 1. Jupiter Meta has also announced the brand's revamped image into the Web 3.0 and Metaverse.
They are claiming to use tokenomics and gamification in the extended reality architecture instead of the pure-play offering. They are bringing together all the metaverse and web 3.0 elements in a single framework, helping businesses improve their strategy for monetizing their operations. The blockchain backing these operations is 100% secure for all the users and is also sustainable.
4. BuyUCoin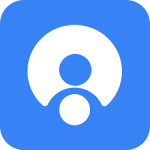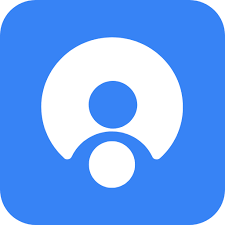 BuyUCoin is a leading crypto exchange platform in India and has been in operation since 2016. It serves more than 3,50,000 users today and handles more than INR 24 billion worth of digital asset transactions. The main aim of this platform is to bring crypto into every Indian's digital wallet.
This platform enables users to buy, sell or trade more than 33 cryptos, which includes Ripple, Ethereum, Bitcoin, and others. The best thing is this platform enables users to use UPI payments for transactions. The UI of this platform is quite similar to that of OpenSea, making it easy for even beginners to navigate across the features.
BuyUcoin lists some of the best NFT projects that are highly rewarding for anyone to hold onto. The platform only charges around 0.24% as a maker fee from the users. The best thing is that you cannot just buy or sell NFTs but can also host or be part of an auction for digital memes, art, videos, images, icons, and others as NFTs. It is one of the most user-friendly options in this entire NFT marketplace list.
Want to get an in-depth understanding of non-fungible tokens (NFTs)? Join Standard/Premium Plan and get free access to NFT Fundamentals Course.
5. NFTproX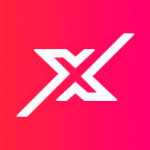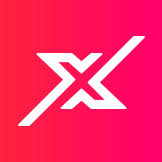 NFTproX is one of the newest NFT marketplaces that was launched in 2022 and is now providing crowdfunding services to the people. It has a user base of more than 120,000 users from around the world. It makes use of the most advanced and reliable blockchain technology, which provides the user with an opportunity to invest in various NFTs at a very low cost.
The system is protected by SSL and DDoS, and the brand offers you 24/7 customer support. The payouts here are processed daily and within the given time. There are no hidden fees or charges, as NFTproX is utterly transparent in terms of monetary rules. This platform is dedicated to motivating the artists, creators, and collectors in the world of NFTs.
6. Binance NFT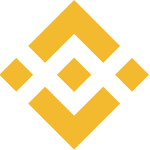 Binance NFT is one of the biggest names in the entire NFT marketplace fraternity. It is the marketplace that provides you with a plethora of artwork, gaming accessories, memorabilia, and other such digital products. Moreover, if you had the question in mind, 'What is the best NFT marketplace to sell art?, then Binance NFT is the place for you!
The user-friendly interface of Binance NFT is what attracts users to it. Even though Binance is highly renowned, its fees are affordable. It charges just a 1% fee for the trades. As Binance is itself a big name in the Crypto space, it has its own blockchain. Thus, there's an added advantage for the platform to thrive in the NFT arena as well.
Learn more about the basics of NFT (Non-Fungible Token) and the practical implications of non-fungible tokens through NFTs SKill Path
7. Axie Marketplace
Axie Marketplace is the online hub that is dedicated to the video game Axie Infinity. The Axies are considered mythical creatures that you can buy or train and then pitted against the Axies of other players to earn rewards.
When you are on the Axie Marketplace, the players will have the feasibility of buying new Axies, new lands, or other such items through NFTs, which they can use later in the game. Axie Infinity Tokens or Axie Shards are built over Ethereum's blockchain. Therefore, they can be sold or bought upon a variety of NFT marketplaces or crypto exchanges.
8. SuperRare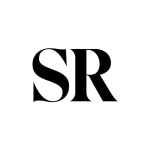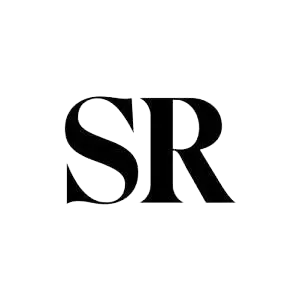 Just like Rarible, SuperRare is also developing an NFT marketplace for all digital creators. The site consists of videos, 3D images, art, and other such items as NFTs. The collectors are only allowed to make their purchases through Ethereum.
SuperRare also announced its token with that of the same name over the Ethereum blockchain. These tokens can be used by users for finding and curating new talents over their NFT marketplace. Just like the Rarible's NFTs, the SuperRare's options can also be bought or sold over the OpenSea platform.
9. Bollycoin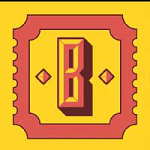 Bollycoin is one of the connecting links between blockchain and Bollywood movies in India. It is totally devoted to Bollywood projects and attracts all Bollywood enthusiasts. Here, the Bollywood-themes NFTs are minted through movie tickets, still images, posters, souvenirs, movie clips, and others.
All the decisions for this marketplace are taken by the Bollywood community, with the use of a voting process. The users can make payments through cryptocurrency to buy these NFTs.
10. WazirX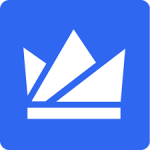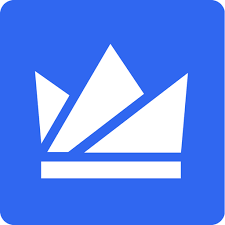 It is yet another centralized Indian cryptocurrency platform that started its operations in 2018. It has more than 7.2 million users, and the platform was later acquired by Binance. The owners launched an NFT marketplace that was devoted dedicatedly to traditional and regional creators.
This platform is said to be a very brilliant start for beginners who want to invest in NFTs. WazirX works on the Binance smart chain network. For buying or bidding on any NFT, you must have a WRX token in the wallet. BSC blockchain is faster than that of Ethereum, and the gas fees are also lower.
Build your identity as a certified blockchain expert with 101 Blockchains' Blockchain Certifications designed to provide enhanced career prospects.
Conclusion
The outline of the most popular 10 NFTs marketplace shows that you can buy, sell, or trade your NFTs in different marketplaces. There is a wide range of NFT marketplaces available, each with its own rules, features, and focus on specific niches. You can explore and compare each and every marketplace and decide on your own which one will be a great option for you.
It is important to learn about the different features of these marketplaces and identify the specific use case as per your needs. So learn more about these marketplaces and understand how these can help you for trading your digital assets.

*Disclaimer: The article should not be taken as, and is not intended to provide any investment advice. Claims made in this article do not constitute investment advice and should not be taken as such. 101 Blockchains shall not be responsible for any loss sustained by any person who relies on this article. Do your own research!